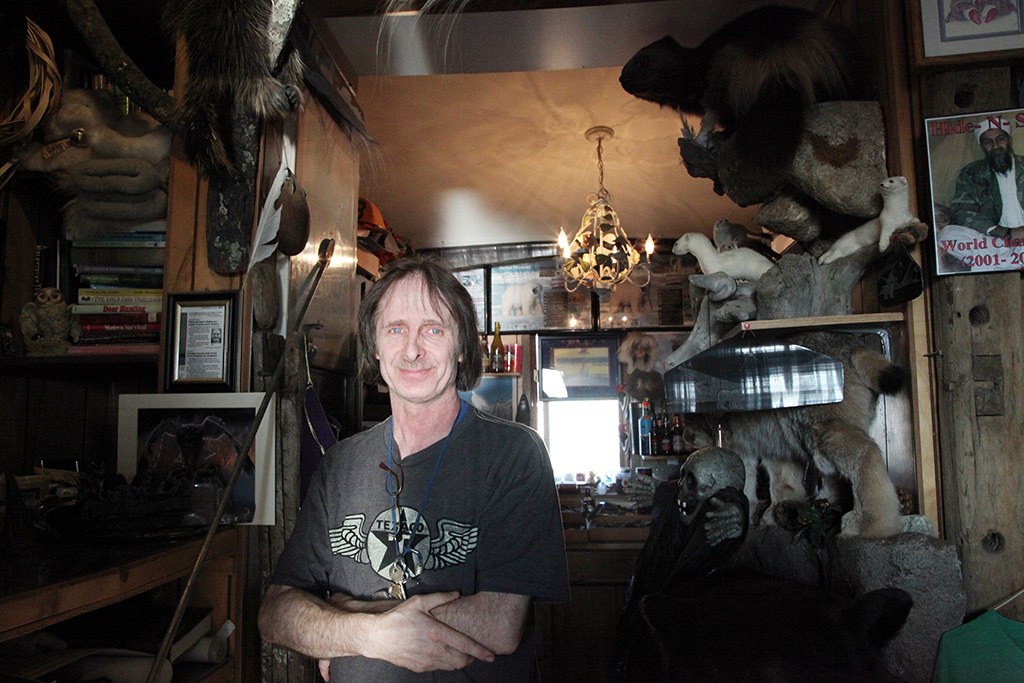 Dawn Whitmore's photographs of unique people groups and locations provide the viewer with a feeling of familiarity with unfamiliar cultures and settings.  For example, Whitmore's series "Go Fast and Get Dirty," which includes photographs of motorsports events in the U.S., so casually reveals the intimate details of this American subculture that the world contained in the series seems to look the viewer in the eye and shake her hand. Perhaps Whitmore achieves this effect by the apparent ease with which she seems to hit the shutter, framing the shot as the viewer, if there at the scene, would with her own eyes. Then again, the mark of any skilled craftsman likely lies in her ability to create something that appears to have come together naturally, to have been made without a strict method. Broad Street is thrilled to be able to feature part of Whitmore's photo series "Barrow, Alaska," in our upcoming issue, "Hunt, Gather." Like in the series "Go Fast and Get Dirty," in "Barrow, Alaska," Whitmore seems to effortlessly reveal the pulse of a subculture—in this case, the local culture of Barrow, a city north of the Arctic Circle with a population of about 4,200 people. Broad Street asked Whitmore a few questions about her choices and methods as an artist.
Broad Street: Why did you choose Barrow, Alaska as a subject for your photography?
Whitmore: I chose Barrow because I have always been interested in the Arctic and was particularly curious to see how modern technology and culture had integrated into the traditional Inupiat community. I set off with a list of questions like: Is Facebook a major part of young peoples' lives? What is fashion like? Is there a local high school football team? I was also very interested to speak with locals about the changes that have occurred over the past few years, particularly involving global warming and the prospect of off shore drilling.
Besides the obvious taking pictures, what is involved in your process? How do you go about familiarizing yourself with your subject?
Besides taking pictures the biggest part of my process is definitely getting to know the place and the people that live there. I think the relationships that I am able to form not only provide me with more intimate environments and situations for photographing, but also an inspiring energy that is a result of getting to know (and sometimes basically live with) a variety of people. I have generally been very fortunate that people trust me and often welcome me into their homes to spend time with their family and friends.
Dawn Whitmore is part of an artists' collective documenting social change in Washington, D.C.  She is also a resident at the Arlington Arts Center.  Her national and international exhibits include the Corcoran Gallery of Art in Washington, New York's Spring Gallery, and the Cafritz Foundation Arts Center in Maryland. See more of her featured series, Barrow, Alaska, here.