A favorite essay from our first issue, formatted for online reading.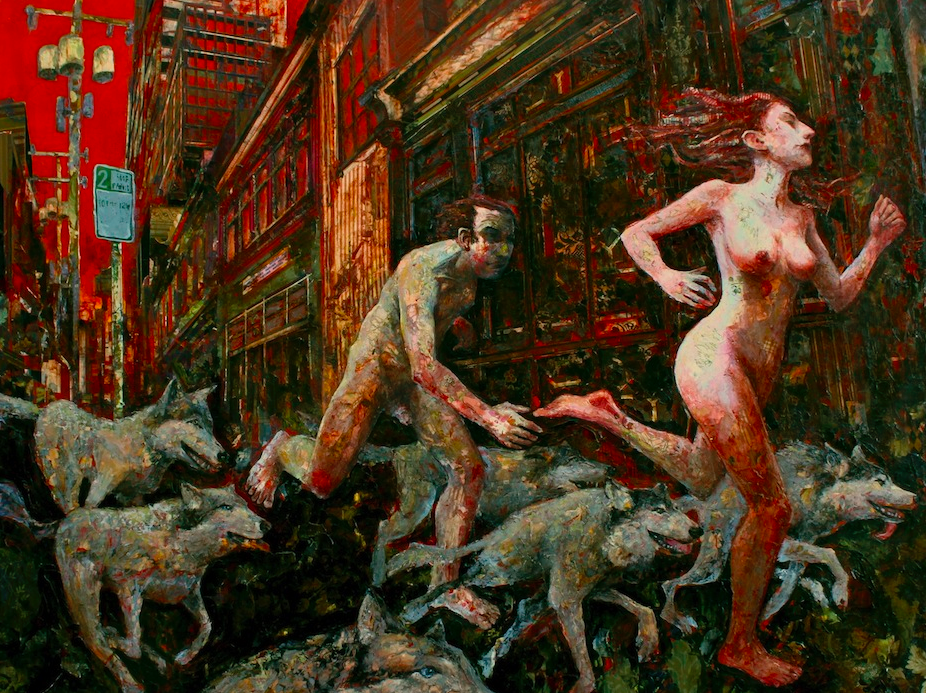 Josh George, Buddy Patrol, mixed media on wood panel.
     "The Lives of Strangers," by multiple-award-winning poet and memoirist Paisley Rekdal, explores the complexities of marriage and love—and the many forms of violence they can engender.
     The piece first appeared in the print version of Broad Street's first-ever issue, "Dangerous Territory" (now out of stock, so don't even think about asking for a copy). It is one of two essays from that debut issue to receive a Special Mention in the Pushcart Prize anthology. (The other is Susann Cokal's essay on Midge, Barbie's best friend.)
      The events in Rekdal's searing yet compassionate essay take place in and around her home of Salt Lake City. But its most important aspects could take place anywhere the human heart beats.

True stories, honestly.
cad/sc
SaveSave
SaveSave