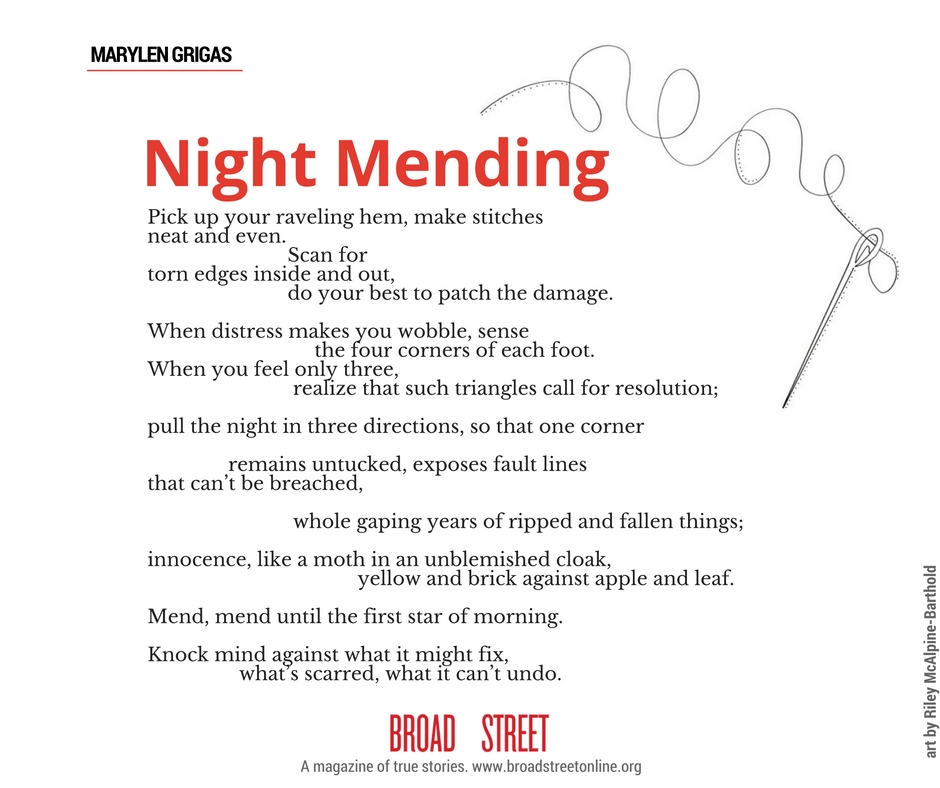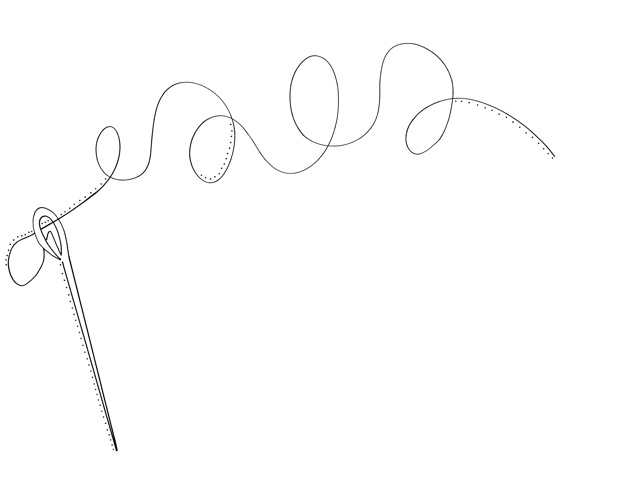 BROAD STREET presents another in Marylen Grigas's exquisite series of poems about loss, love, illness, and putting it all together again–elegantly illustrated by Riley McAlpine-Barthold.  Click above to see the poem in a printer-friendly, larger-font version, or scroll down past the bylines for plain text.
Here's to stitching up all our sorrows and making them into art …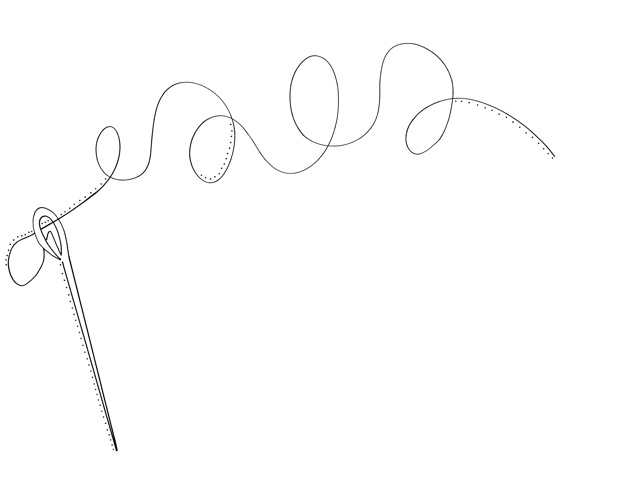 Marylen Grigas is the author of  the poetry collection  Shift, out this fall from Nature's Face publishers.  Her poems have recently been published in The New Yorker, Alaska Quarterly Review, and Circulo de Poesia. She lives in Vermont and works at an architectural stained glass studio.  Read about her inspiration for this series by clicking on her Truth Teller Spotlight.
Riley McAlpine-Barthold grew up in rural Vermont in a cabin without electricity or running water but with lots of time to draw.  After college, she moved to L.A., where she worked as an artist and painter.   Now back in Vermont, Riley continues to make art and is also a certified Bioenergy therapist.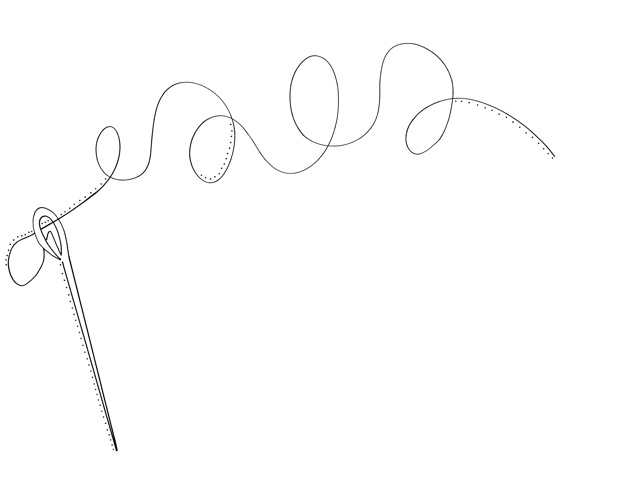 Night Mending
Pick up your raveling hem, make stitches
neat and even.
Scan for
torn edges inside and out,
do your best to patch the damage.
When distress makes you wobble, sense
the four corners of each foot.
When you feel only three,
realize that such triangles call for resolution;
pull the night in three directions, so that one corner
remains untucked, exposes fault lines
that can't be breached,
whole gaping years of ripped and fallen things;
innocence, like a moth in an unblemished cloak,
yellow and brick against apple and leaf.
Mend, mend until the first star of morning.
Knock mind against what it might fix,
what's scarred, what it can't undo.