"I am trudging 

up a steep cobblestoned street in Edinburgh, and I am sobbing. I have just emerged from Saint Stephen's church — dark, tall, and at the bottom of a long hill — which has been repurposed as a performance venue during the Edinburgh Festival Fringe. I can't talk about what I have just seen, nor explain why it has moved me. I can only weep and stagger up the street. This is problematic, since I attended the performance as a dance critic — a person who translates the ephemeral, three-dimensional, kinetic experience of dance into written language. A person, some might say, given to pride and folly, since now my command of language has failed. The dance has won."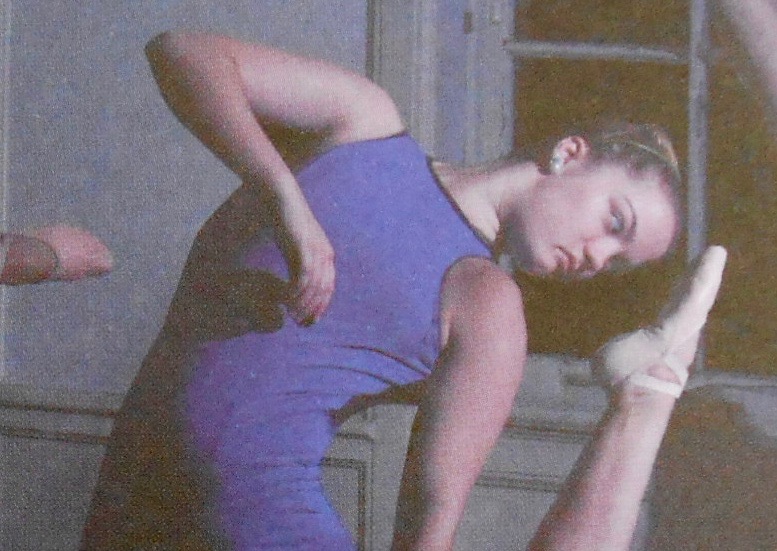 From the editors: As Hillary Clinton's political rhetoric and practical pantsuits garner influence, inspiring editorials, poems, and even dancing flash mobs wearing her signature garb, it's high time to think about what carefully curated words (whether political speeches or lyrical poems) have in common with dance, which is perhaps our oldest language.  Lea Marshall is a poet, dance critic, dance promoter, and something of a philosopher.  This weekend, enjoy her essay about 
poetry, dance, and the uneasy language they share, featuring philosophical reflections and three original poems about dance by a master of many arts.  
"The Dance Vanishes / The Poem Remains" first appeared in our "Bedeviled" issue in 2015 and has been specially formatted here for online reading.  Just click the title and enjoy.

More of Lea's  poetry can be found in the very first issue of Broad Street, as well as in Unsplendid, Linebreak, Hayden's Ferry Review, B O D Y, Diode Poetry Journal, Thrush,and many other nooks of the poetic universe. She is alsoa familiar figure in the dance world, having co-founded Ground Zero Dance and received grants from multiple national organizations to support the group's productions. As a dance critic, she has written for Pointeand Dance Magazine, and she frequently covers dance at Edinburgh's Fringe Festival. At Virginia Commonwealth University, she teaches courses combining poetry writing with dance and choreography.
Watch for Lea's chapbook, This is what I want you to do, debuting with Dancing Girl Press in fall 2016. Enjoy her "Hand Song" from BOOAT here: "Hand Song" poem.
And read her thoughts about writing, poetics, and truth — as well as another poem—in our Truth Teller Spotlight: Lea Marshall
Art:  Untitled, manipulated photo by Kali Gregan.
SaveSave
SaveSave