Costume designer Paloma Young, who was interviewed for our second issue, "Hunt, Gather," adds another Tony nomination in 2017 for Natasha, Pierre and the Great Comet of 1812 (that would be the one starring Josh Groban).  She already has one statue, for her work on Peter and the Starcatcher in 2012, which won several other high-prestige awards as well.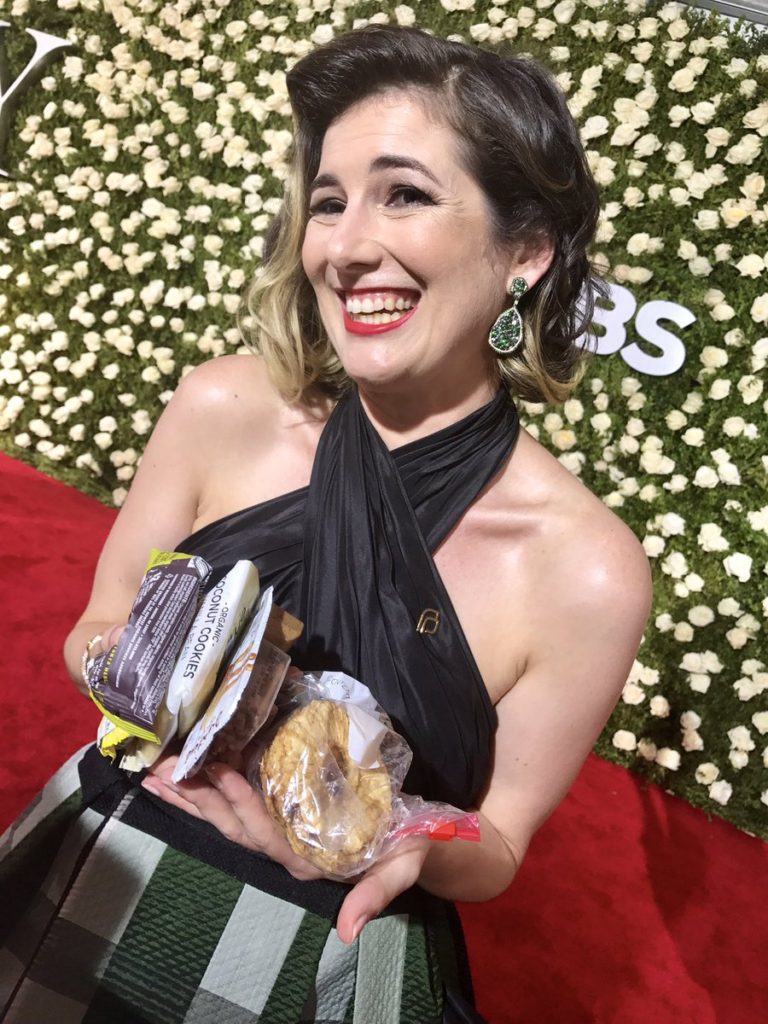 This article from Prêt-à-Reporter takes a look into her pockets as she attends the 2017 Tonys. She made the dress herself, with plenty of storage space for candy and other necessities.
Ms. Young, in our hearts you will always deserve the statue … and plenty of Nutella!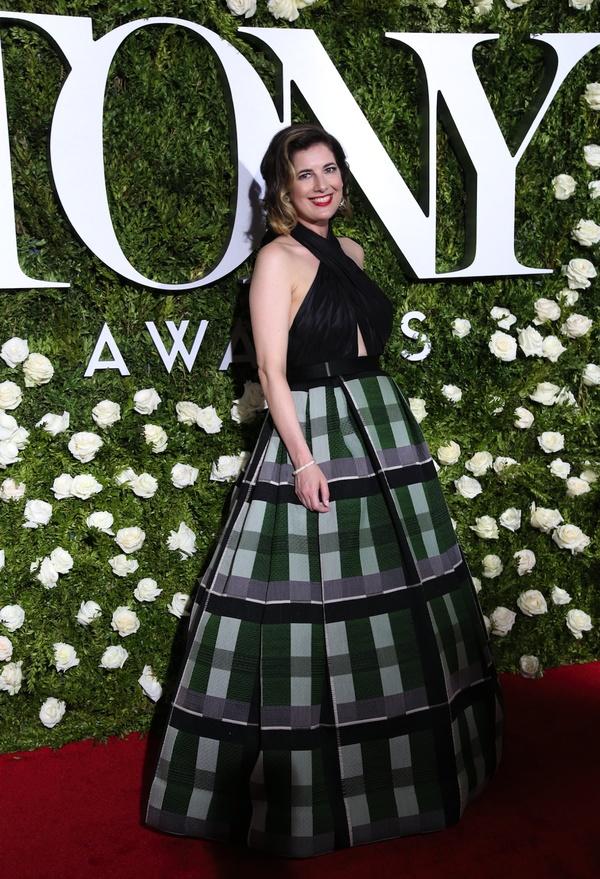 Read our interview with Paloma here.
Read the full Prêt-à-Reporter article here.
Marvel at some of Paloma's designs here.
Watch her accept the 2012 Tony here.
From Prêt-à-Reporter:
With the temps on Tony night easily topping 90 degrees on the red carpet, was she regretting that lined ball gown skirt, abyss-like pockets notwithstanding? "When I designed it, no one knew it was going to be 90 degrees out here today," she said. "I'm just very happy that the top of the gown is backless; that definitely helps."
Young ultimately didn't capture the Tony (the award went to Santo Loquasto for Hello, Dolly!), but she won the night for a look that combined style with practical considerations. "This isn't my first time at this rodeo," Young said. "It's a long night."
---
Photo credits
What's in her pockets: Prêt-à-Reporter, hosted by The Hollywood Reporter.
Full-length gown: Broadway.com.