We serve up a selection of essays, articles, interviews, and poems from the print version of Broad Street.  
3.1 SMALL THINGS, PARTIAL CURES  2018 summer
"Miniature." A life dwindles down to the smallest. By Leslie Stainton.
"Commitment." On consigning a wife to psychiatric care–a love story by Walter Cummins.
"To Fill a Room with 'Nobody'": poetry and mitochondria go under the microscope. By Sara Talpos.
"The Body, in Parts." An invitation and a catalogue of one woman's history written upon the body. By Valley Haggard, with paintings by Mary Chiaramonte and Susan Singer.
"Litany of Missing Earrings." Amy Sailer's poem about couples undone, something missing, something piercing …
"It Cannot Be Conceived." On Americans in two Chinese revolutions, Cultural and capitalist. By Julie Anderson.
"An Affair of Youth." Go in search of flappers, belles, and the first grave of the Fitzgeralds with Bryant Mangum. With the only known published photograph of the original gravesite (at right).
"The River My Father Promised," memoir and reflection in a quest through fifty-one countries, by Bea Chang. A Notable essay in the 2017 Best American series.
"Leaving the House," a lyrical essay by Kat Meads.
"Corniche," a stroll in Beirut with Amira Pierce.
"Suitor," A poem about George and Martha Washington, by Ron Smith.
"Generous Bonus Doses": Deborah Jiang-Stein on her mother's abuse in prison heroin experiments.
"Forget About Anything Else": an interview with TyRuben Ellingson, cinema effects designer for Avatar, Hellboy, Mimic, and more.
Photo of the Fitzgeralds' first gravesite taken by Richard Anderson, 1970. Read the essay to find out how the boys found it.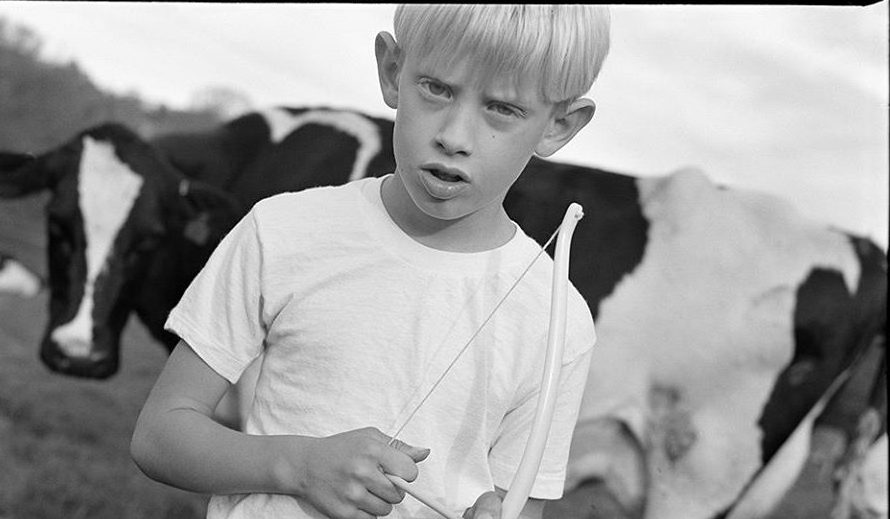 "Chastity Belt Included":  a memoir of collusion between God and Mother Nature, by Ramsey Hootman.
"The Dance Vanishes / The Poem Remains": essay, criticism, and ars poetica by Lea Marshall.
"Dale Flynn's Blood": Trouble next door during a Seattle adolescence, by D. J. Lee
Photo: "Todd," photo by Chad Hunt, 1998.
"Holy War: Ramadan and race riots in Senegal," by Patricia Smith.
"Ki-paw-paw-pish!" – on the art of beatboxing, by Charlotte Simmonds.
"Our Crazy Beautiful Poetic World": An interview with Tony-winning costume designer Paloma Young.
"Prix Fixe: the table next to yours," by Thomas E. Kennedy. In which strangers share Christmas dinner in a Copenhagen restaurant.
"The Jaw Drops Each Time": interview with Daniel M. Krause, sculptor.
"Making Friends with Midge": About your best friend and Barbie's, by Susann Cokal.
"13 Months," a poem by Lea Marshall.
"My Little Pony," a memoir by Tama Janowitz.
"The Lives of Strangers": Reflections on marriage, betrayal, and murder in Salt Lake City, by Paisley Rekdal
"It's Always Some Battle": An interview with novelist, essayist, and provocateuse Jeanette Winterson.
"We Did It": poem by Yehuda Amichai, translated by Robert Alter.
We invite you to subscribe or order your very own copy of an issue that interests you.  We have copies available for all issues except "Dangerous Territory," which is sold out. Click on the issue titles to see a broader sampler of what's inside.
Also check out Truth Teller Spotlights, brief interviews with contributors and other notables.
Pictured: Paloma Young with one of her Tony Awards, 2012;  Buddy Patrol, a painting by Josh George.

True stories, honestly.
SaveSave
SaveSave
SaveSaveSaveSave
SaveSaveSaveSaveSaveSaveSaveSaveSaveSaveSaveSaveSaveSaveSaveSave
SaveSave
SaveSave
SaveSave
SaveSave
SaveSave
SaveSave
SaveSave
SaveSave
SaveSave
SaveSave