We are pleased to present a selection of essays, articles, interviews, and poems from the print version of Broad Street online.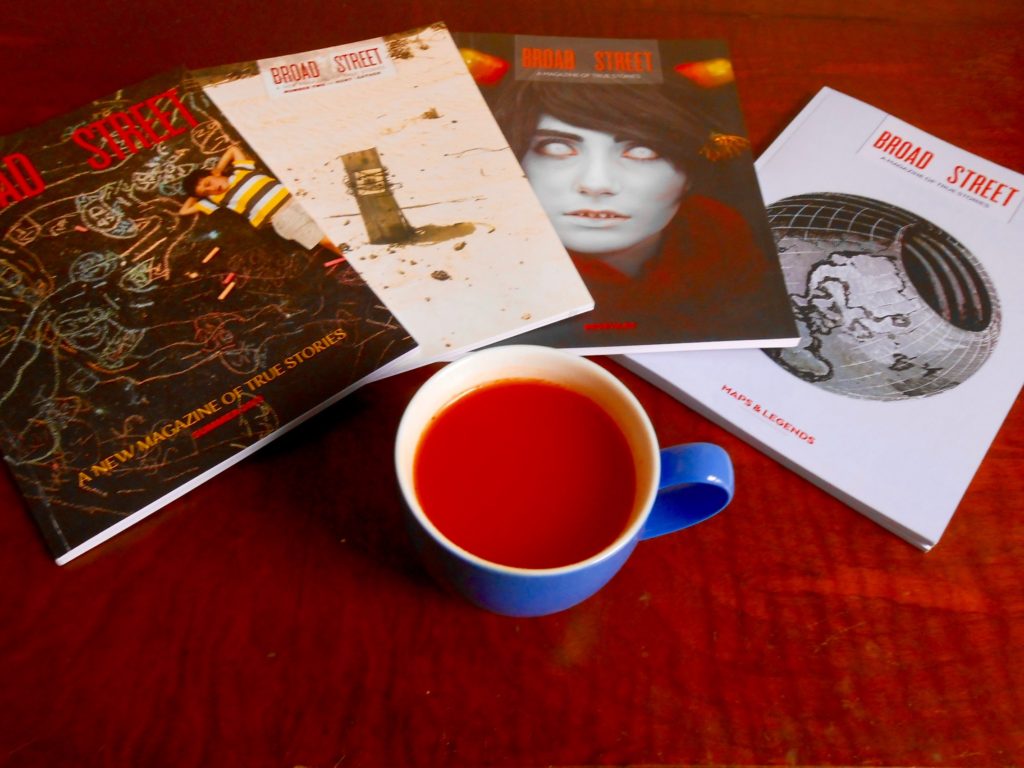 "An Affair of Youth." Go in search of flappers, belles, and the first grave of the Fitzgeralds with Bryant Mangum. With the only known published photograph of the original gravesite.
"Corniche," a stroll in Beirut with Amira Pierce
"Suitor," A poem about George and Martha Washington, by Ron Smith
"Generous Bonus Doses": Deborah Jiang-Stein on her mother's abuse in prison heroin experiments
"Chastity Belt Included":  a memoir of collusion between God and Mother Nature, by Ramsey Hootman
"Our Crazy Beautiful Poetic World": An interview with Tony-winning costume designer Paloma Young.
"Making Friends with Midge": About your best friend and Barbie's, by Susann Cokal
"The Lives of Strangers": Reflections on marriage, betrayal, and murder in Salt Lake City, by Paisley Rekdal
"It's Always Some Battle": An interview with novelist, essayist, and provocateuse Jeanette Winterson
We invite you to subscribe or order your very own copy of an issue that interests you.  We have copies available for all issues except "Dangerous Territory," which is sold out. Click on the issue titles to see a broader sampler of what's inside.
Also check out Truth Teller Spotlights, brief interviews with contributors and other notables.
Pictured: Paloma Young with one of her Tony Awards, 2012;  Buddy Patrol, a painting by Josh George.
SaveSave
SaveSave
SaveSaveSaveSave
SaveSaveSaveSaveSaveSaveSaveSaveSaveSaveSaveSaveSaveSaveSaveSave
SaveSave
SaveSave
SaveSave
SaveSave