Oh, do we have issues for you!
Sample our themed issues through links on this page … and visit our Subscription Page to order single copies.
Some features from each issue are available online–look under "From Our Pages" or individual issues to find them.

3.1: "Small Things, Partial Cures" 
For the first time, we are available on iBooks–a great way to read Broad Street wherever you are in the world. Go here to connect: "Small Things, Partial Cures" on iBooks.
This issue will also be available for print on demand. We still love the physical book!

2.2:  "Maps & Legends"
Take a tour  here.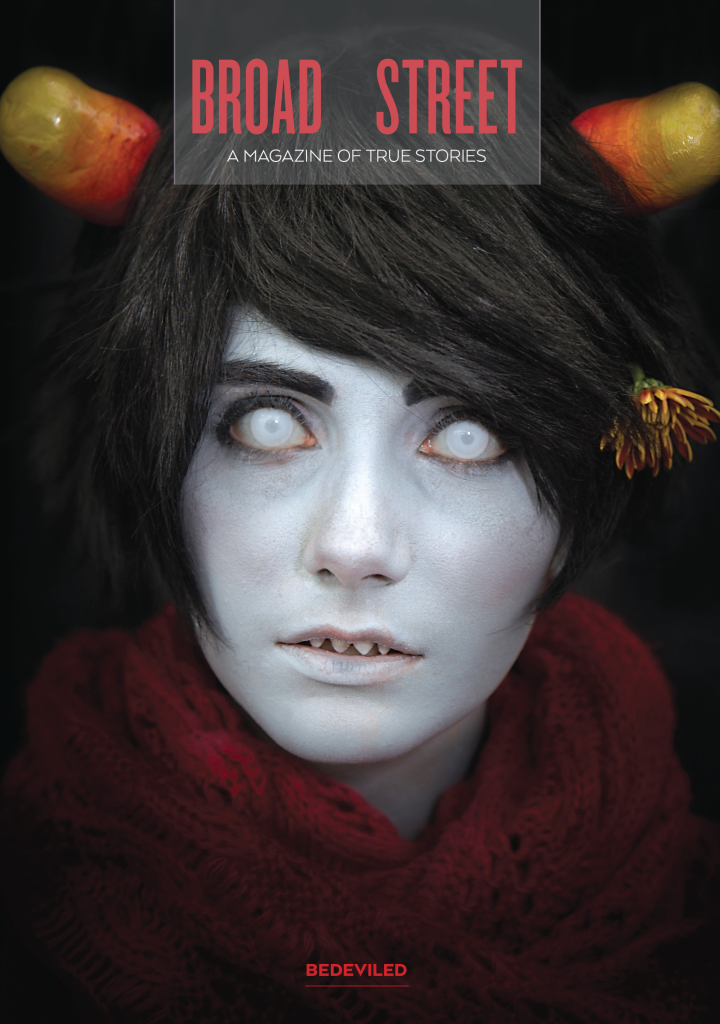 2.1:  "Bedeviled"
 
1.2: "Hunt, Gather"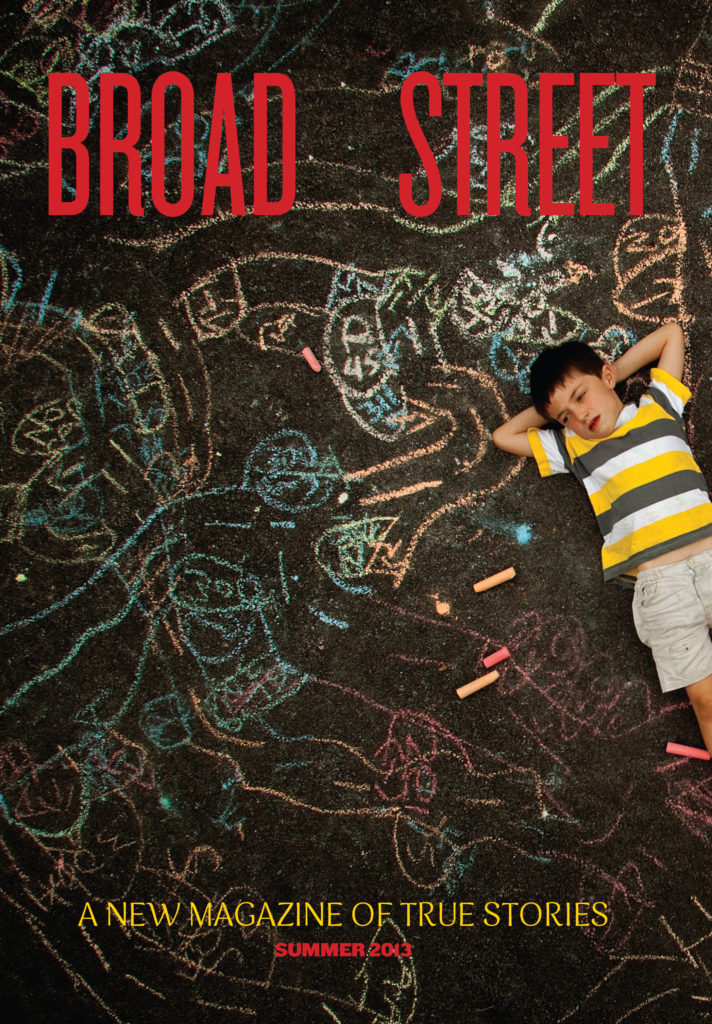 1.1: "Dangerous Territory"
Step into our sold-out first issue here.

True stories, honestly.
SaveSave
SaveSave