True Stories, honestly.
About
Broad Street is a nonprofit and interdisciplinary magazine begun at Virginia Commonwealth University and still drawing on the wealth of talent at VCU for most of its editorial and design staff.  We feature great true stories told in many different ways:  Narrative writing, researched reflection, experimental truth-telling, photo essays, belles lettres, poetry, and all forms of visual art come together.  We've featured work ranging from the very personal to the scientific, ethnographic investigations into hard snuff and ayahuasca in the Amazon, the cultural significance of Barbie and Midge for female friendship, and photo essays on life near the Arctic Circle and soldiers during and after deployment in Afghanistan.
PLEASE browse our online content or–even better–order a copy to get a feel for what we publish and promote.
For information about subscribing, go to our Subscriptions page.
Submissions
We are always looking for exciting talent to feature in the magazine, so if you have an interesting piece of nonfiction—essay, reportage, memoir, experimentation, or other writing—or any form of visual art, we invite you to send it in through Submittable. Each issue has a theme broadly interpreted; please submit with these themes in mind and identify the theme in your subject line.
We are especially interested in work that offers reflection on the culture; feel free to send your "me-moir," yes, but also think about what your personal experience means.
For more on submissions, themes, guidelines, etc., go to our detailed Submissions page.
Nota bene:  Our current projected schedule may not be the same as what's shown on sites such as Duotrope and Poets & Writers.  The website has the most current and accurate dates possible.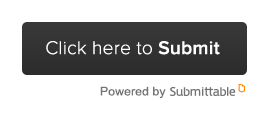 Staff
Editorial Director
Susann Cokal
sbcokal@vcu.edu
Art Director
Tyler Darden (emeritus)

Associate Editors
Julie Geen
Siddiqah Mujahid
Editorial and Design Board
Gretchen Comba (deputy editorial director)
Carla Alberto-Dominguez
Bayan Atari
Mindy Daniels
Amanda Goemmer
Raquela Hamman
Sterling Hundley
Chad Luibl (emeritus)
Robert Meganck
Gregory Osina Weatherford
SaveSave
SaveSave
SaveSave
SaveSave