Get your work on the Street!
Broad Street, a semi-annual magazine of true stories, seeks beautifully crafted narratives and artwork that present the truth in a way that's new and special to readers. We feature big names and new names. We love to discover fresh talent.
We are taking submissions through Submittable. The submissions fee is $3.00, which helps offset Broad Street's costs for the editors to review and discuss your work. Please read this entire page before sending your work.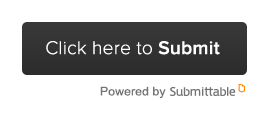 Each issue runs through a new part of town, being loosely based on a theme that can be interpreted in several ways. Don't be afraid to get creative in your approach to any theme; we appreciate the surprises that come from a fresh perspective. We will also assess the relevance of submissions to future themes but may not have determined the publication schedule for a particular future issue.
If you are submitting for a theme, identify it in the subject line and/or cover letter of your entry.  You don't have to explain how your work fits that theme; we like to let our minds roam too.
 Themes and submission deadlines for upcoming issues: 
Maps & Legends (fall/winter 2015):
Go as far across the globe or into the popular imagination as you dare. Ask how we map humanity, emotion, and the fantasies and fads that seize the world or even a small part of it; explore legends and popular ideas associated with people or places. Submit until March 30, 2015.
Small Things (winter/spring 2015-'16):
We're interested in miniature objects, things that shouldn't bother us but do, children, microbes, pets, subatomic particles (e.g., the discovery that quarks have mass). What can we measure? For example, scientists have determined that the internet weighs a grain of sand… and philosophers have forever asked how many angels can dance on a pin… Remember we love micro-essays and poetry too! Submit until September 31, 2015.
Cures (spring/summer 2016):
We can cure meat; we can try to cure disease. There are camps to cure various conditions and predilections that a culture considers disruptive. For this issue we're interested in medical subjects, yes, but we'd also love to read about how bacon became a condiment and how leatherworkers use their chemicals. Submit until March 30, 2016.
Rivals and Players (fall/winter 2016-2017; submit until September 1, 2016)
Do we play the game, or does the game play us?  Who or what has been the biggest obstacle in your path to the life you are meant to live?  What do you see when you spin Fortune's wheel?  We're interested in broken hearts, rakish behavior, jealousy, envy, greed, friendship, frenemies, monopolies … and just plain old down-home games, video or board or sport. Cultural commentary is particularly welcome. Toss a horseshoe our way and show us what you have.
Birth, School, Work, Death (spring/summer 2017; submit until April 1, 2017)
The Seven Ages of Man have become the Four Ages of Humankind.  We're born, we learn, we work, we die. Broad Street has conceived of a four-part magazine with several features exploring each phase of life.  Give us your origin stories, your schoolroom struggles, your cubicle frustrations, your tales of passing on.  Where has this road taken you?
Closed issues:
1.1 "Dangerous Territory," published fall 2013.
1.2 "Hunt, Gather," published fall 2014.
2.1 "Bedeviled," published spring 2015.
Forms of Truth-Telling
Craft and story can come in many forms: fact-based reflective reporting, expansive memoir, lapidary poetry, a stirring photo essay, or a single visual image. No academic studies or pomposity, please. All other approaches to telling true tales are welcomed.
Seeking the Unpublished
We prefer previously unpublished works, though we temporarily will be considering a limited number of published pieces; please explain in your cover letter where and when a piece appeared, whether online, in print, or in a gallery show.
Literary Artists: Requirements
We welcome your best work, ideally coming in under 5,000 words. Excerpts of larger works may be considered but must be presented so as to stand alone as individual pieces.
For prose, please double-space and use a legible 12-point font. We are eager to read both traditional creative nonfiction and experimental prose, as well, so dare to use the approach that works for you—as long as it is truthful. Researched essays (for example, the piece on Barbie, Midge, and friendship in our first issue) should come with endnotes explaining where you found your facts. We fact-check everything that comes through. We're sticklers that way.
Poetry may come in single-spaced, with one poem per page. Please do not send more than five poems at once, unless there is a strong artistic reason (a haiku cycle, an experimental series).
Visual Artists: Needed
If you are submitting an image, please upload it with a title; use png, jpg, or gif formats and low resolution (100-300 dpi). We will request a higher resolution rendition if accepted. If you have trouble with the upload, please contact the editor. Your cover letter may explain the image or photo essay; you may also want to write an introduction for the piece.
Our Response Time
Broad Street's staff is lean (but never mean), so please allow up to 90 days for a response. We aim to avoid those year-long waiting periods common at other journals. We are among the few, the brave, the dedicated, who read during summers.
Simultaneous Submissions?
Of course. We understand that it's tough to wait for an answer from one magazine before submitting to another, so we do accept simultaneous submissions. We ask that if your piece is accepted elsewhere, you inform us immediately. … We'll congratulate you and take your entry off our roster.
What Rights We Claim
If we accept your piece, we acquire first-time North American serial rights (unless your work is previously published, in which case we need to work out a different agreement). Upon publication, rights revert to the author or artist, who may reproduce it in other forms (books, magazines, etc.). We ask that you acknowledge Broad Street as the work's first place of publication.
If we run special "best of" issues in future, we may contact you for the rights to reprint.
Payment
As with most literary magazines, Broad Street is unable to offer payment other than contributor's copies. If we run your piece, we will send you four copies automatically, plus a copy of the issue following yours. You may order more for the price of postage. Remember that our online features are great publicity for your body of work.
Salvo
Thank you for visiting Broad Street and finding out a little bit more about us. We look forward to finding out about your work!