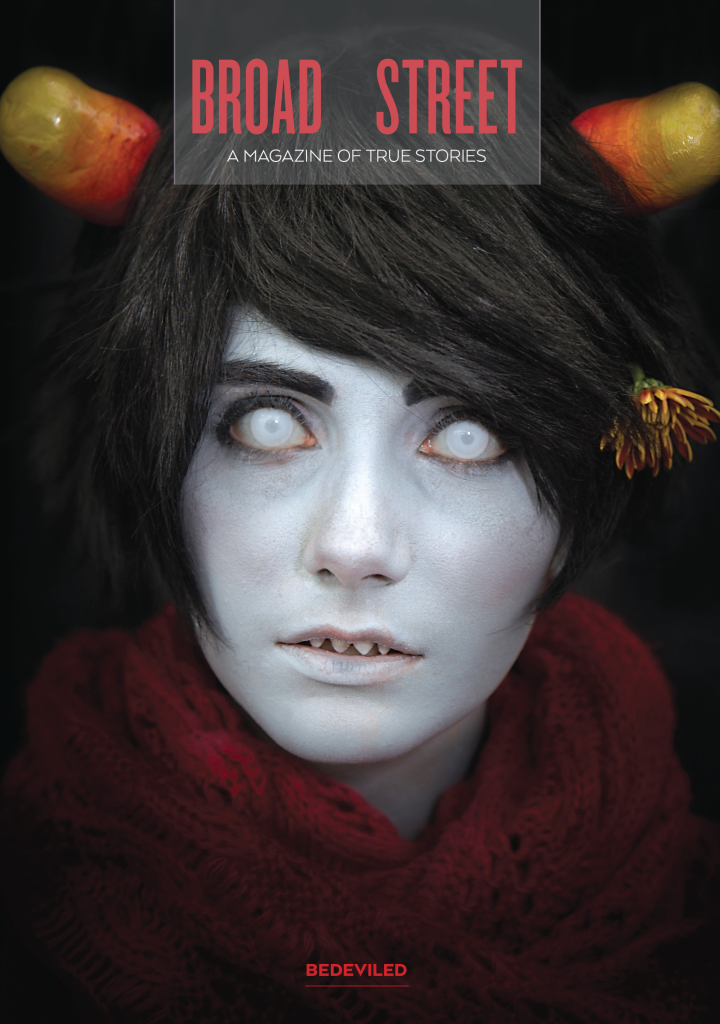 Once devils lived in everything. They lurked in trees, hid in ponds, crept through forests, hexed our crops, sickened our livestock and our children, cursed our limbs so they withered. They brought down fires and illness and disappointments of all sorts. We set out gifts for them: bowls of milk, or an extra plate at mealtimes, or leaves bundled just so, the way they liked them.
Then we found other explanations for those troubles—bacteria, viruses, global warming, substance use and abuse, neighbors, politics, dumb coincidence—and the devils shrank to simple nuisances. Now, when people say they are bedeviled, they probably mean simply that they are annoyed, or exasperated.
There are times we feel beset, attacked from all directions by a flock of troubles large and small. We curse the internet when it fails us. We plead with our cell phone batteries to make it through our important phone calls ("Mom? I think I lost you").  We rage at the television or a piece of public art, burst into tears when our bodies fail us.  And sometimes we conquer a demon and send it packing, whether through medical intervention, therapy, activism, or simple patience.
But even when we think we've won, that we've hacked away the roots of our misery, those roots are where the devils lurk.  And inside the word devil, like the explosion inside the atom, the original meaning still crouches.
The big devils never go away: mortality, lost love, unpredictable fate. The ancient fears of sickness and disaster are with us still, perhaps now more than ever.  And they crouch cheek-by-jowl with a demon that delights:  the artistic impetus, perhaps wrenched from the deepest suffering.  The creative act that defies understanding, gives us an otherworldly experience that bedazzles to the point of fear.
We do not use the same words to name them, but the devils remain, large and small, menacing and paradoxically blessing. We dedicate this issue of Broad Street to them.
– The Editors
Broad Street 2.1, "Bedeviled," is out now, featuring this stunning cover photo by Chad Hunt! Copies are still available online and in select bookstores. If you want to have it mailed to your home, you can buy single copies or a subscription here (scroll down a bit to see the purchasing options). 
Broad Street publishes two print issues a year, each with stunning true stories, art, photography, and poetry you can find nowhere else—not online, even on this website.  Purchase subscriptions or single copies here. 
SaveSave