Finally Rick struck a match by a gravestone and yelled, "They're here!"

Jim and I converged on the modest, waist-high headstone, streaked dark with tree sap or mold, that Rick was kneeling beside. In his matchlight the inscription was clear: "Francis Scott Key Fitzgerald . . . His Wife . . . Zelda Sayre."

Things went glimmering, and each of us, I am certain, experienced differently the moments that followed. I watched Rick lie flat on Zelda's grave while Jim knelt on one knee at the headstone, like a Virginia gentleman in an old photograph.

Myself, I saw flappers come out of the earth off the dust cover of 

Tales of the Jazz Age

 and speak to each other . . ."
*
Above is the only known published photograph of the Fitzgeralds' first resting-place. Photo by Richard Anderson, 1970. Read the full article to see the new gravesite.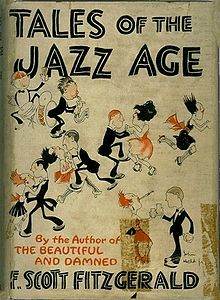 *
Click here to read the full article, specially formatted for an online audience. Or read on for a further sampling …
*
Editors' Note
One unseasonably warm autumn night in 1970, three young scholars took a martini-fueled joyride to tour the cemeteries of Rockville, Maryland. They'd decided they needed to visit the final resting place of their beloved author, F. Scott Fitzgerald, and ask some questions.
James West, Richard Anderson, and Bryant Mangum had come to the South Atlantic Modern Language Association's annual meeting (SAMLA) in Washington, D.C., in search of teaching jobs to take when their Ph.D.'s were at last conferred. Richard and Bryant were South Carolina natives and James was a Virginia gent, all three having found roundabout ways to get to graduate school in the late 1960s at the University of South Carolina in English — and also, as it turned out, into the first seminar on Fitzgerald taught by Matthew J. Bruccoli, who had just then begun research on what would become his acclaimed biography of Fitzgerald: Some Sort of Epic Grandeur.
The events of that night would become legendary themselves.
* * *
"I wouldn't mind a bit if in a few years Zelda + I could snuggle up together under a stone in some old graveyard here [Baltimore, Maryland]. That is really a happy thought + not melancholy at all."
— F. Scott Fitzgerald (letter to Laura Guthrie, 23 September 1935)
The three of us sat with our not-so-encouraging job interviews behind us in a not-so-promising job market, with nowhere especially to go before the SAMLA meeting officially ended except into rooms of panel discussions on subjects that looked from the listings of titles in the conference program to be, frankly, boring. Certainly none of them were on Fitzgerald. Of course, we could just head back to Columbia to work on our dissertations …
Instead, in honor of the couple we had read and read about so diligently, not to mention worked so hard to understand, Rick ordered a round of martinis made to his exact prescription, which was his own jazzy riff on the gin rickey, a gin-and-lime-juice concoction that had reportedly been Fitzgerald's favorite cocktail: four ounces of Bombay clear-bottle, 86-proof gin to one ounce of Martini & Rossi extra-dry vermouth, lightly shaken so as not to bruise the gin, slightly dirty, with two olives; and, with apologies to Fitzgerald, definitely no lime juice.
Our martinis in hand — and glad to be out of our seersucker suits and in our Lacoste Crocodile shirts, khakis, and Bass Weejuns without socks — we raised glasses in a toast to Scott and Zelda.
A few sips into our first round, someone — I can't remember which one of us — suggested that we go and find the Fitzgeralds. We knew they were buried somewhere near Rockville, Maryland, and that could not be far, we reasoned, from Washington, D.C. Some more sips later, we decided together to go out in search of them. A pilgrimage to their grave would be a proper ending to the conference, we all agreed — more than proper, in fact, after a second round of martinis.
This unanimity was not predictable, since although Rick, Jim, and I had worked side-by-side for years now doing research on Fitzgerald, we had worked separately, each in his own area of research; and I'm not certain that any of us could have named the specific research interest of the others.
We had, after all, first been thrown together by the mere circumstance that each of us had developed as undergraduates some compelling, if hazily defined, fascination with a facet of the work or life of F. Scott Fitzgerald:
a facet that each had chosen to nurture for the most part privately. It was that circumstance that had brought us together in Bruccoli's first seminar along with thirteen other graduate students — all of whom had immediately dropped the course after the first class, in which Professor Bruccoli (wearing a three-piece gray herringbone suit from Brooks Brothers and sporting a buzz cut and fuzzy-worm mustache) announced that anyone who didn't want to spend fifteen hours a day, seven days a week, doing research on F. Scott Fitzgerald for the next four months should "get the hell out of the room."
Jim, Rick, and I had, in poker parlance, stood pat — pals at the moment, pals united in the prospect of tireless research work, pals joined forever as Bruccoli's first three Ph.D.'s-to-be. Pals now in this D.C. endeavor, dedicated to finding Scott and Zelda's grave without knowing what, if anything, we expected to discover there that we had not already uncovered in our research.
Perhaps, I've concluded in retrospect, we were going to the Fitzgeralds' grave hoping to get a push that would move us closer to final answers. As researchers finishing our dissertations, all three of us had lingering questions — big questions and small ones — that I am certain we all wanted to ask Fitzgerald at his graveside. For me, among the biggest ones were these: How did you find the magic elixir that rendered The Great Gatsby, in T. S. Eliot's words, "the first step that American fiction has taken since Henry James"? Why do we beat on, boats against the current, even as we are borne back ceaselessly into the past? Could Gatsby have "turned out all right in the end" if he had not been killed by Wilson? How did you manage to sprinkle the brutally callous Judy Jones of "Winter Dreams" with stardust? Why did you use an ampersand in the title "Dice, Brassknuckles & Guitar?"
We all had our own lists of questions, I am sure, and I suspect on some level we imagined that we might get answers to or nudges toward them when we at last reached the gravesite. The three of us, after all, had long ago concluded what Fitzgerald's daughter, Scottie, would write in a 1974 Family Circle article about her father, several years after our pilgrimage: "In his way he was a prophet." Would he not prophesy for us from the grave?
After consulting with the bartender as to the approximate distance to Rockville, Maryland, we predicted it would be a half-hour drive. We piled into my appropriately solemn long black four-door Impala and began the journey.
***
Pursue those questions along with the dynamic trio:
***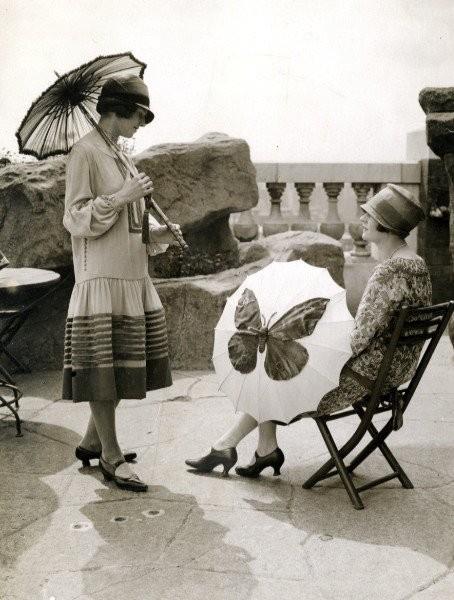 After the Gravesite: Notes on the Personae following their own Affair of Youth
Richard Anderson is former chair and Professor of English at Huntingdon College in Montgomery, Alabama. Among his published articles are "Gatsby's Long Shadow: Influence and Endurance" in New Essays onThe Great Gatsby, edited by Matthew J. Bruccoli; "After Tender Is the Night: A Literary Strategy for the 1930's" in the Fitzgerald/Hemingway Annual; and "Rivalry and Partnership: The Short Fiction of Zelda Sayre Fitzgerald," also in the Fitzgerald/Hemingway Annual. He has located and purchased a number of previously unknown paintings by Zelda Sayre Fitzgerald, three of which reside in his home; and he owns a paper doll made by Zelda — a gift from Scottie Fitzgerald Smith, daughter of Scott and Zelda — that rests near an empty George Dickel bottle, also in his home in Montgomery.
Bryant Mangum is Professor of English at Virginia Commonwealth University. He is the editor of F. Scott Fitzgerald in Context and the Modern Library's Best Early Stories of F. Scott Fitzgerald, which includes "Winter Dreams" and "The Ice Palace." He is also the author of A Fortune Yet: Money in the Art of F. Scott Fitzgerald's Short Stories. His essays have appeared in Resources for American Literary Study, The F. Scott Fitzgerald Review, the Fitzgerald/Hemingway Annual, TheCambridge Companion to F. Scott Fitzgerald, New Essays on F. Scott Fitzgerald's Neglected Stories, and other books and journals.
James L. W. West III is Edwin Erle Sparks Professor of English at Pennsylvania State University. He has held fellowships from the Guggenheim Foundation, the National Humanities Center, and the National Endowment for the Humanities; he has also had Fulbright appointments at Cambridge University and at the Université de Liège, and he has been a visiting fellow at the American Academy in Rome. He is the general editor of the Cambridge Fitzgerald Edition, which now includes This Side of Paradise and eleven other authoritative volumes, including over 100,000 words of glosses. He edited Trimalchio: An Early Version of The Great Gatsby and is the author of The Perfect Hour: The Romance of F. Scott Fitzgerald and Ginevra King.
Click here to read the full article, specially formatted for an online audience. Don't forget to clap if you like what you read!
And be sure to sample the contents of our "Maps & Legends" issue from 2016–perhaps even order a print copy of your very own!
True stories. Honestly.
SaveSave