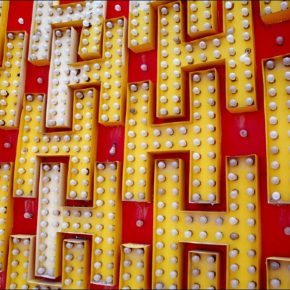 Thanks  to  NEW  PAGES  for the  thoughtful  review  of  our summer  2016  issue, with special  praise  for  essays  by   Julie Anderson and Bea Chang, a poem by Ron Smith, and Bradley Dicharry's photo essay featuring vernacular sign design (see some of his images with this post). * Read the full review here. And enjoy...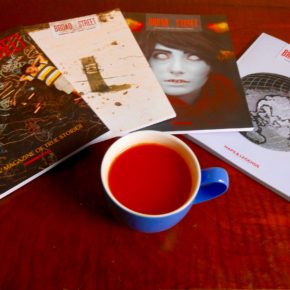 Gentle contributors, present and future! We've been in a reading frenzy these days. We are reveling in the submissions currently on Submittable and looking forward to what we might find for our next themes: *Rivals & Players  *Birth, School, Work, Death *It's a Sunshine Day (new!) *Control (new!) Read more about these themes below. *...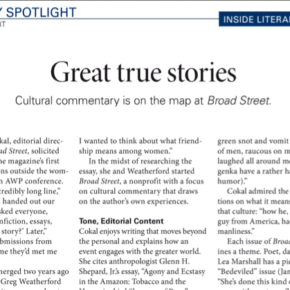 A dispatch from the Shameless Promotion Department: The March issue of The Writer includes a detailed conversation with Broad Street Editorial Director Susann Cokal about the magazine, its editorial direction and philosophy, and some terrific words about contributors and the upcoming Bedeviled issue. Check it out on newsstands now!